Paul Andrew Sueno, MD
Paul Sueno MD practices the medical specialty, Physical Medicine and Rehabilitation (or Physiatry). He also has subspecialty training in Pain Medicine. You can read more about Physiatry through AAPM&R and Pain Medicine specialty through AAPM.

Dr Sueno now works at Kaiser Permanente at the clinics below. The days he works at each clinic varies. When calling to schedule an appointment, please inform staff your location preference.
The Spine Clinic is where Dr Sueno will see you in an outpatient clinic setting. The Anesthesia Pain Clinic is where he does spine and other injections in an ambulatory surgery center, similar to an operating room. If you are not sure which clinic you are going to see him at, please call (206) 326-2250.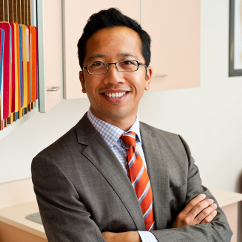 Neurosurgery Spine Clinic
Read more about Dr Sueno at the Kaiser Permanente biography page.
The addresses above are for Kaiser Permanente patients and care related to Kaiser Permanente.
There is more information about his closed private practice that was on 19th Street in Tacoma next to the Allenmore golf course. It closed in September 2018